Film is a catalyst for impactful discussion regarding issues that not only affect our community, but the world as a whole.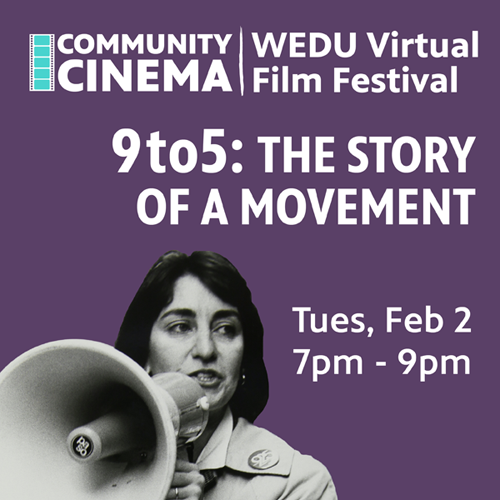 Each event will feature a film screening, followed by a discussion afterwards, with a panel or a speaker.
When Dolly Parton sang "9 to 5," she was doing more than just shining a light on the fate of American working women. Parton was singing the true story of a movement that started with 9to5, a group of Boston secretaries in the early 1970s. Their goals were simple—better pay, more advancement opportunities, and an end to sexual harassment—but their unconventional approach attracted the press and shamed their bosses into change. Featuring interviews with 9to5's founders, as well as actor and activist Jane Fonda, 9to5: The Story of a Movement is the previously untold story of the fight that inspired a hit and changed the American workplace.
RSVP for your free ticket to this virtual film screening!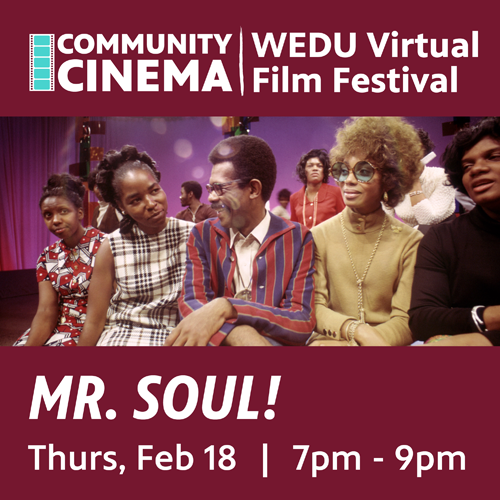 From 1968 into 1973, the PBS variety show SOUL!, guided by enigmatic producer and host Ellis Haizlip, offered an unfiltered, uncompromising celebration of Black literature, poetry, music, and politics—voices that had few other options for national exposure and, as a result, found in the program a place to call home. The series was among the first to provide expanded images of African Americans on television, shifting the gaze from inner-city poverty and violence to the vibrancy of the Black Arts Movement. Through participants' recollections and illuminating archival clips, Mr. SOUL! captures a critical moment in culture whose impact continues to resonate and celebrates an unsung hero whose voice we need now more than ever, to restore the soul of a nation.
RSVP for your free ticket to this virtual film screening!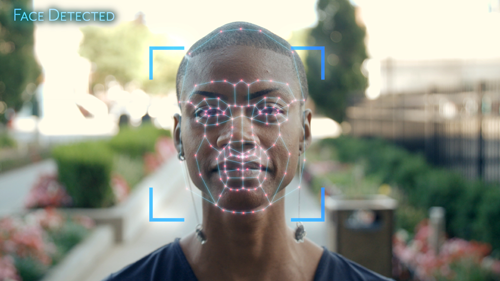 Coded Bias
Screening Date: Tuesday, March 16
When MIT Media Lab researcher Joy Buolamwini discovers that many facial recognition technologies fail more often on darker-skinned faces or the faces of women than others, she delves into an investigation of widespread bias in artificial intelligence (AI). As it turns out, algorithms, data, and computers are not neutral. From facial scanning used for policing and surveillance to automated HR systems that mirror and magnify workplace prejudices, these technologies are created with fundamentally biased building blocks. Emboldened by these troubling discoveries, Buolamwini goes on to start the Algorithmic Justice League and joins a group of pioneering women to shed a light on the underlying biases in the technology that shapes our lives and threatens our democracy.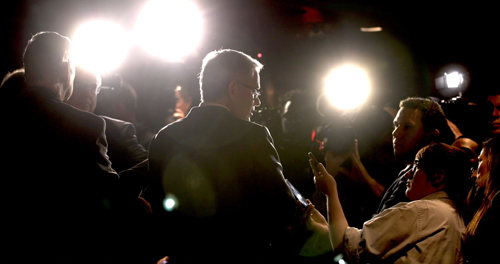 Philly DA
Screening Date: Tuesday, April 13
In 2017, Philadelphia had one of the highest incarceration rates of any major city in the United States. And it's become the epicenter of a historic experiment that could shape the future of prosecution in America for decades to come. When civil rights attorney Larry Krasner mounted a longshot campaign to become District Attorney—and won—he pledged to end mass incarceration by changing the culture of the criminal justice system from within. With unprecedented access to Krasner's office, Philly D.A. explores over the course of eight episodes the most pressing social issues of our time—police brutality, the opioid crisis, gun violence, and mass incarceration—through the lens of one man attempting fundamental overhaul from within the system.
Each event featured a film screening, followed by a discussion afterwards, with a panel or a speaker.
2020 SCREENINGS:
– John Lewis: Get in the Way – September 16
– Unladylike2020: The Changemakers – August 31
– Prideland – August 12
– Maya Angelou: And Still I Rise – July 29
– American Experience: The Vote – July 6 | Panelists: Fentrice Driskell (Florida House Representative); Barbara Zdravecky (Interim CEO of Ruth's List)
– Independent Lens: Always In Season – February 11 | Panelists: Bay Area Dream Defenders
– Independent Lens: The First Rainbow Coalition | Panelists: Nelson Merced (Former Massachusetts House Rep, Activist); Josa Alvarez (QLatinx)