Work With Us
We are committed to Equal Opportunity Employment and fully supports workplace diversity – all applicants are welcome. Drug Test and Background check required.
Safety & Security: Employees are required to maintain compliance with WEDU's safety, security, drug free and confidentiality programs to secure a safe working environment and protect the company's intellectual property.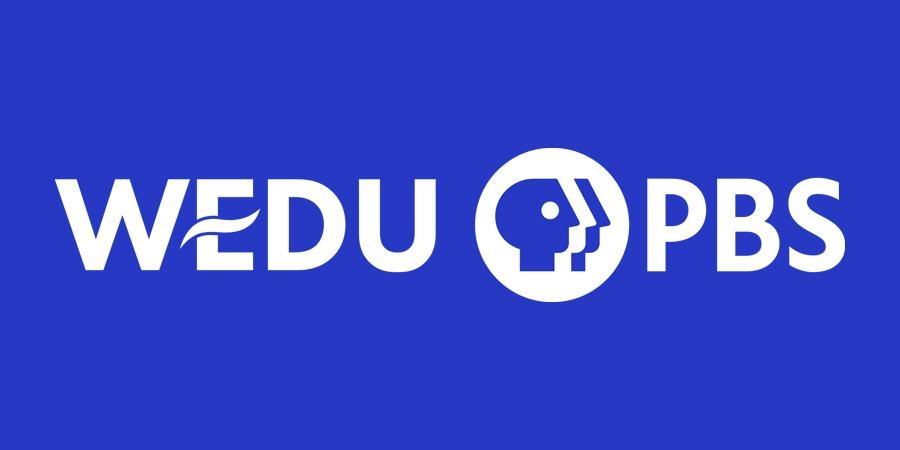 Director of Educational Services
Reports to: Senior Vice President of Operations
OBJECTIVE: Effectively envision, coordinate and provide management of all Education initiatives for WEDU PBS.
ESSENTIAL DUTIES & RESPONSIBILITIES:
Use forward thinking as the key designer and coordinator of all station education and outreach initiatives.
Stay abreast of educational needs, trends and advocacy at the regional, state and national levels. Follow current trends such as remote learning, digital content, etc.
Forge strategic partnerships at the local, state and national level, including with schools, districts, regional service centers, colleges, education-related organizations, community nonprofits and other public stations.
Partner with the Underwriting and Development departments to secure funding from local, state and national sources for ongoing WEDU initiatives. As well as secure funding for Education initiatives through successful grant writing and other funding opportunities.
Coordinate, execute and/or supervise activities associated with the station's outreach activities targeted specifically for the area's education communities.
Responsible for education marketing by providing content for the station website, social media initiatives, member magazine, grants and other communications as they relate to the above-mentioned areas.
Prepare and submit required budgets, reports and other documentation in coordination with other grant funded projects. Evaluate effectiveness of educational initiative and have the ability to set metrics and collect and analyze data for WEDU education services.
ESSENTIAL QUALIFICATIONS:
A Bachelor's Degree in Education or a related field.
At least three years in a leadership position that has required interaction with a range of stakeholders, such as educators, funders, community organizations and families.
At least six years of experience in education and/or education technology.
Prior success managing complex projects or strategic partnerships at the community, regional, state and national levels
Up to date on Pre-K through 6th grade educational trends.
Ability to understand education research and interpret findings as they relate to WEDU's work.
Able to interact and communicate diplomatically with multiple external organizations, internal departments, management and other team members.
Strategic thinker, with strong leadership and collaboration skills
Excellent writing, communication and presentation skills.
PREFERED QUALIFICATIONS:
Master's degree in Education or a related field.
Experience working with Florida and national education institutions.
Knowledge of the Tampa area philanthropic community with past success securing grants and other funding from local, state and national sources.
Familiarity with educational institutions and organizations and their staffs in Florida and beyond.
Experience/familiarity with the mission and services of public media.
WEDU PBS believes that diversity is important to our success. We are committed to equal employment opportunity and all qualified applicants will receive consideration for employment without regard to race, color, national origin, sexual orientation, gender identity, gender expression, age, religion, veteran status, disability or any other characteristic protected by law.
Volunteer and Internship Opportunities
Volunteering or interning at WEDU can be a rewarding and challenging experience. As a nonprofit organization, WEDU must rely on volunteer and intern support to fulfill our mission. As a business enterprise, our organization requires volunteers and interns who are willing to make a commitment of time and energy – similar to a paid position. Although we are on the air around the clock, our administrative operations are from 8:30 a.m. to 5:00 p.m., Monday through Friday.
The volunteer or intern needs of the organization range from clerical help to public speaking. Our volunteers and interns must be dependable, reliable and willing to perform their duties on a fixed schedule. The amount of time committed would be determined by the individual. Once established, the expectation would be that the person could be reliable and able to perform assignments on a regular basis.
Volunteer or internship assignments can vary throughout the year as well as within departments. Examples include acting as an usher for a community forum, helping with a specific event, committing 20 hours a week to writing copy for the Communications Department, or doing research for a project.
Due to the nature of our enterprise and our continuously evolving industry, we have to be highly selective in designating volunteer or internship assignments. For that reason we urge you to fill out the coordinating form for the specific area you are interested in.
We want your experience to be as rich and fulfilling for you as it is productive for WEDU. By volunteering, you can show your support while learning more about WEDU, your community-owned PBS station and public media source serving West Central Florida. By interning, you can learn firsthand the functions of positions in your area of interest, and gain valuable knowledge of the workplace.
NOTE: Due to the high volume of applications, we cannot respond to every request. Should the skills and qualifications match an opportunity, a staff member will contact the applicant.
Internship vs. Volunteering: WEDU offers internship opportunities to students enrolled in an accredited college or university or recent graduates. We prefer that students seek class credits for the internship, although it is not required. Internship opportunities may be from six weeks to multiple semesters, preferably two to three days per week. Internships and volunteer positions are unpaid.
Academic Credit and Deadlines
It is preferred that applicants seek course credit for the internship, although it is not required. Internship opportunities span the academic semester, preferably 8-16 hours per week.
WEDU is currently accepting internship applications for Summer 2021, Fall 2021 and Spring 2022.
Fall semester due second Friday of June.
Spring semester due second Friday of November.
Summer semester due second Friday of March.